SELF-PRESERVATION
A fundamental attribute of any productive cycle is the ability to self-regulate.
One prominent example of this in the natural world is the human body and its capacity to keep core body temperature consistent regardless of external conditions.
When the surroundings turn colder, you burn more calories to keep warm; likewise, in a hotter climate your capillaries dilate to increase blood flow and encourage heat dissipation, cooling the body.
Inspired by this mechanism, Biotech replicates a self-regulating system in your very home.
When the temperature remains constant throughout the seasons, the need to adjust your thermostat is removed and energy consumption subsequently falls.
In the summer, external heat is blocked out in order to maintain the temperature inside. With only minimal airflow, such as from an air conditioner or vent, you can enjoy cooler conditions for longer.
During winter months, any heat generated inside the home is reflected back in on itself to retain warmth where it matters.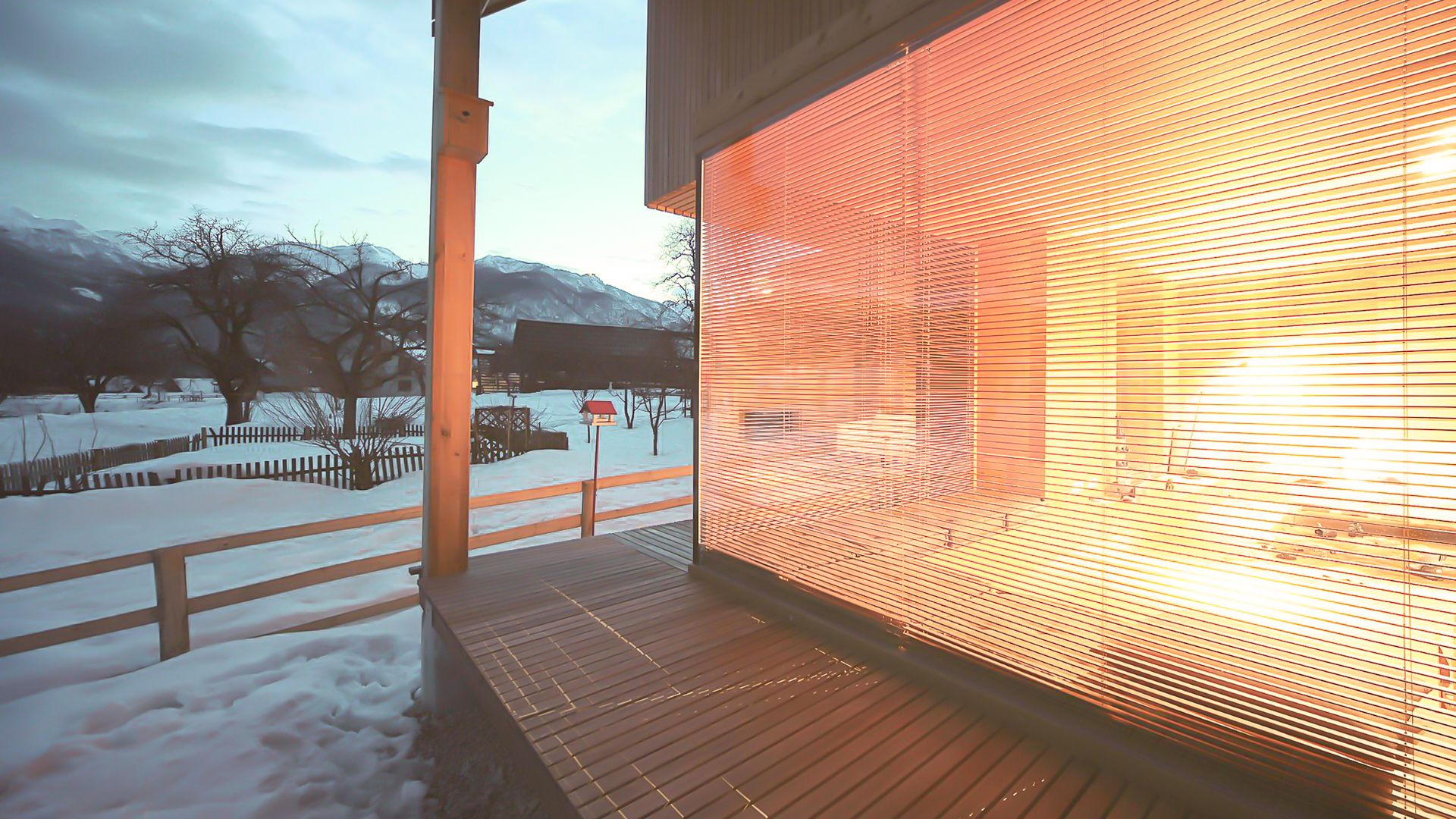 THE BEST TEMPERATURE
All this leads to improved heat distribution and lower utility bills.
Biotech's effectiveness in this regard is proven by a solar reflection rating of 73.8%, awarded to it by the Glass Experimentation Station based on the island of Murano in Venice, renowned for glass production since the middle ages. In addition to this, the CSI Certification and Behavioural Analysis Centre in Milan confirmed a radiation absorption coefficient of 0.4023%, along with thermal conductivity rate of 0.07 W/mK certified by the German Institute of Structural Engineering.
The hollow glass microspheres contained within Biotech help to lock energy inside the home while simultaneously protecting it from infrared solar radiation on the outside.
As a result of these certifications, Biotech is able to guarantee a higher level of thermal insulation and in thus contribute to a superior energy rating.
With

the

right

colour,

your

home

will be

completely

transformed!
Biotech is a trusted product, certify by the most important, national and international, certification bodies